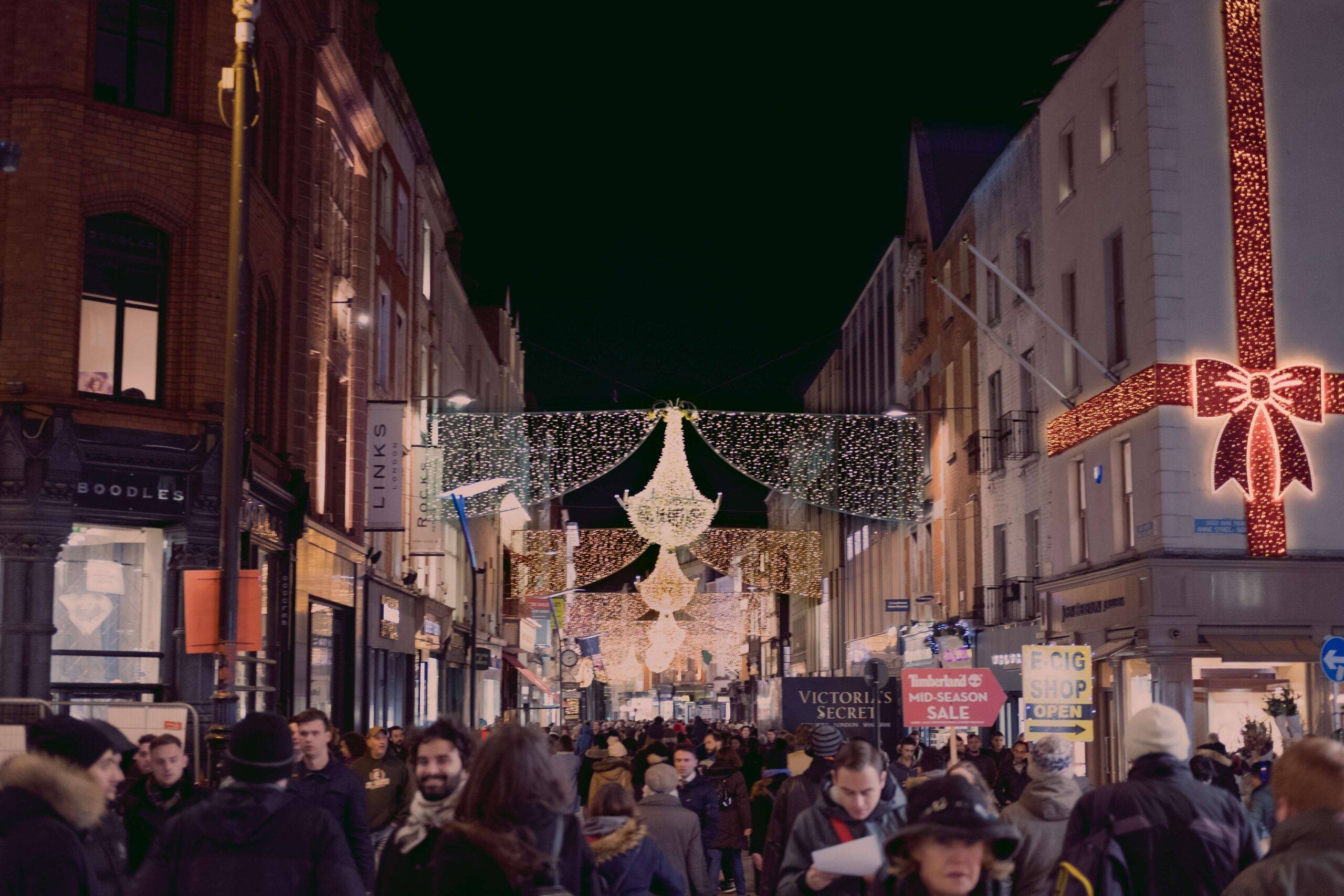 Dublin at Christmas time is a magical space. Filled with the aroma of warmth from the stoves of homes; the cheer of bars with happy faces and the glow of beautiful hanging Christmas lights.

Explore our city this festive season while staying at the Arthaus. Located near the Creative and the Georgian Quarters, step into a world of beauty, art and fun in our Dublin 2 neighbourhood just off St. Stephen's Green.

Explore everything the area has to offer, from pantomimes at the theatres and prestigious shopping areas. Or wander around some of the more unique christmas markers the city has to offer.